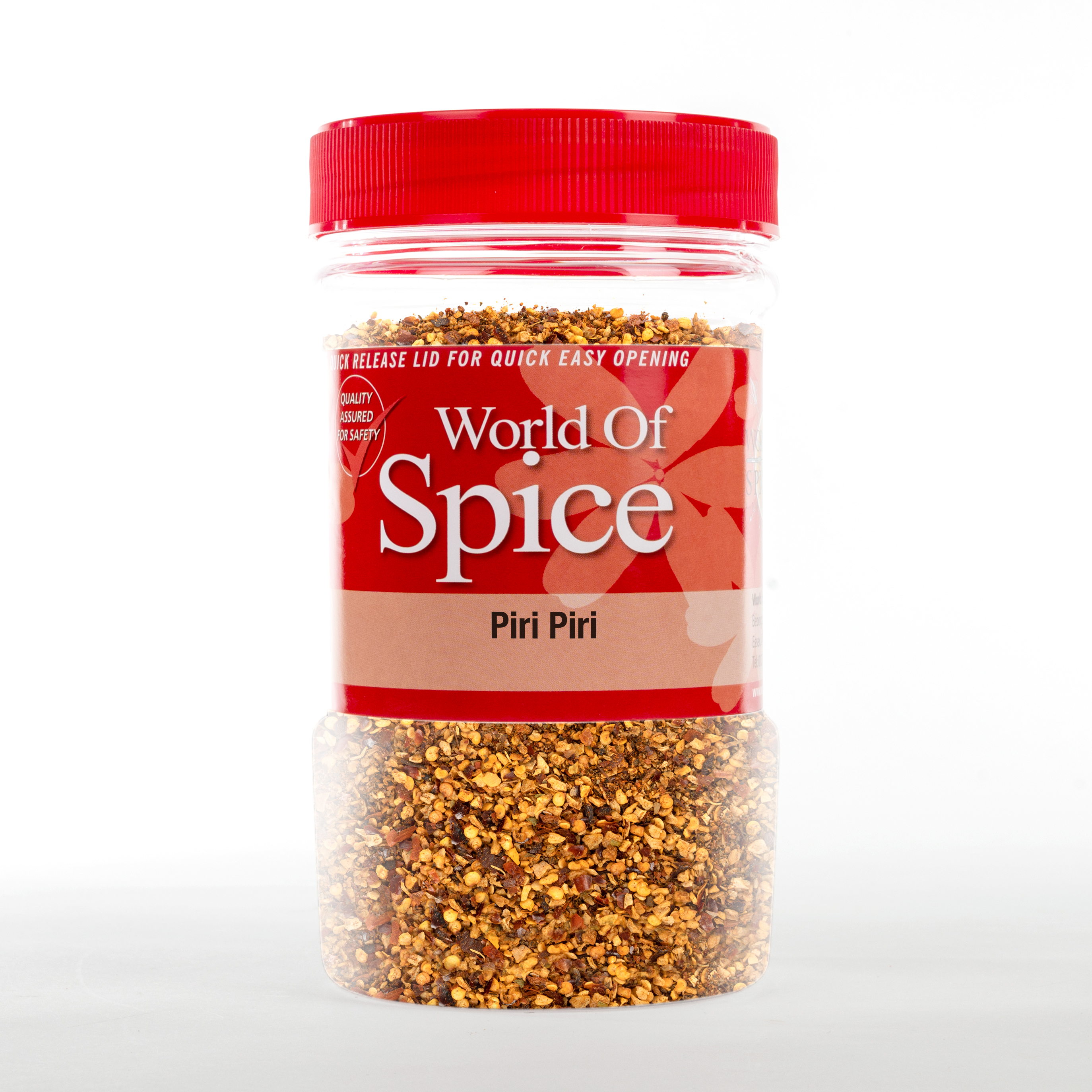 With a new year comes new possibilities, new opportunities and of course, a fresh start for many. This often begins with the 'new year, new me' outlook. Over the festive period everyone indulges, meaning come the new year, we're all feeling a little bloated and ready for change. Now, this doesn't necessarily mean we have to go in hard with a restrictive diet and living down the gym 24/7. It's about balance and making yourself feel good.
Eating less and moving more plays a huge part in transforming unhealthy habits into a healthy lifestyle. What you are eating must be fuelling your body properly though. Lettuce leaves and chickpeas won't do anyone any good, unless it's padded out and paired properly with plenty of veg, protein and of course, nutritious salad seasoning.
House Salad
Salad tends to be the go-to meal when anyone wants to shed the pounds. If you're a restaurant owner, it always pays to have a few tasty lean dishes on your menu come the new year. Fresh ingredients, herbs and spices and homemade salad seasoning are must haves if you want to entice the fitness fanatics in and have them coming back for more!
Similarly, if you're making salad or any kind of health food at home, you want to be sure you have the right seasonings available to jazz up any dish. This way, your healthier food will always taste delicious and you'll want to eat it again. Eating is enjoying and as soon as you start to not enjoy your food, the tendency to slip off the wagon occurs.
The Healthiest Salad Dressing
Eating a salad is a healthy food option. The dressing, however, is where many go wrong. Just because you're eating salad, you shouldn't douse it in ranch, mayonnaise, cheese and bacon bits – you may as well have a portion of chips. Homemade dressing can really make the difference with a salad, but it has to be done in the right way to ensure that your salad is still a healthy option.
Vinaigrette with herbs and spices is one of the healthiest options you can add to your salad to ensure that it's tasty and still nutritious. As a general rule of thumb, anything oil and vinegar based is healthier and anything with a thicker creamy consistency won't be as good for you.
Salad Seasoning and Dressing
Salad seasoning is different from dressing. Seasoning is something to sprinkle on to food to enhance flavours, whilst dressing is more like a sauce. However, you can use seasoning with herbs and spices to enhance salad dressing! Here at World of Spice, we're experts in all things seasoning, so we thought we'd tell you our top collaborations when it comes to salad! Here are some of our favourites:
Salt and Pepper: Essential salt and pepper will season both protein and leaves, enhancing all their natural flavour.
Curry Powder: Curry powder comes in varying degrees of heat and is a great way of giving the protein in your salad an Indian flair! You can make 'curried' anything as long as you have curry powder to hand!
Garlic Powder: Garlic adds instant pizzazz to any meal, and salads are no exception. Try putting some garlic in your salad dressing. It's also packed full of vitamins and minerals to promote a healthy immune system!
Oregano: Prized in southern Italy, Oregano is the secret to a traditional Italian tasting dishes. It's one of the most flavourful herbs and perfect for that fragrant and fresh kick! Mix in with your tuna in you niçoise salad for a yummy treat.
Coriander: This fragrant green herbs and spice adds a refreshing zest to the foundations of any salad. Add ground coriander or coriander seeds to your salad to make it mouth-watering and delicious. Fresh coriander is also a really tasty garnish.
Chilli: Ranging from medium to hot, red chillies can give your dishes a strong kick. The more you add, the hotter your salad will be. Chopped chilli will add a nice, spicy crunch, whilst powdered chilli will add the heat without the texture.
Tarragon: Tarragon has a distinct bittersweet, licoricey taste. It works best when added into a creamier salad dressing, giving your dressing depth and freshness all at once. Tarragon works really well in chicken salads.
Cumin: Warm, earthy and slightly peppery, cumin is a one of those spices for catering that can transform a salad. Its aromatic qualities can boost the depth of a flavour. Sprinkle ground cumin, into curried chickpeas, or season your protein with this one.
Mustard Seeds: Perfect for a traditional honey and mustard dressing, mustard seeds will give your salad a quick kick. Prawns, honey and mustard are a delicious recipe to whip up. You can also make a simple dressing with dill, mustard seed and oil – shake it up and drizzle on your salad!
Paprika: Perfect for a little smoky heat, Paprika will introduce a warm, spicy depth to your salad. Be sure to add a little, then taste as you go. You can always add more, but you can't take away.
Top tips:
You can add any of these herbs and spices to a creamier salad dressing or oil based vinaigrette. Experiment with mixing them together for delicious flavour.
If you're pre-making a salad, a little lemon juice can help to preserve the fresh ingredients, as well as giving a tasty kick. It helps to make avocado last longer too!
Get in Touch
At World of Spice, we understand the importance of authentic and traditional tasting cuisine. Our salad seasoning and herbs and spices for catering are known for their purity and potency, full of delicious flavour to give your food the edge. Our service is cost-effective and reliable; we go above and beyond for each of our customers to ensure that you get the produce you need for business.
From bespoke blends to a choice of packaging, complete with custom labelling, our comprehensive service can help you achieve your culinary goals. For more information about our services and what we can offer you, please contact us at orders@worldofspice.co.uk, or feel free to call our team on 01277 633303. We look forward to hearing from you.
---