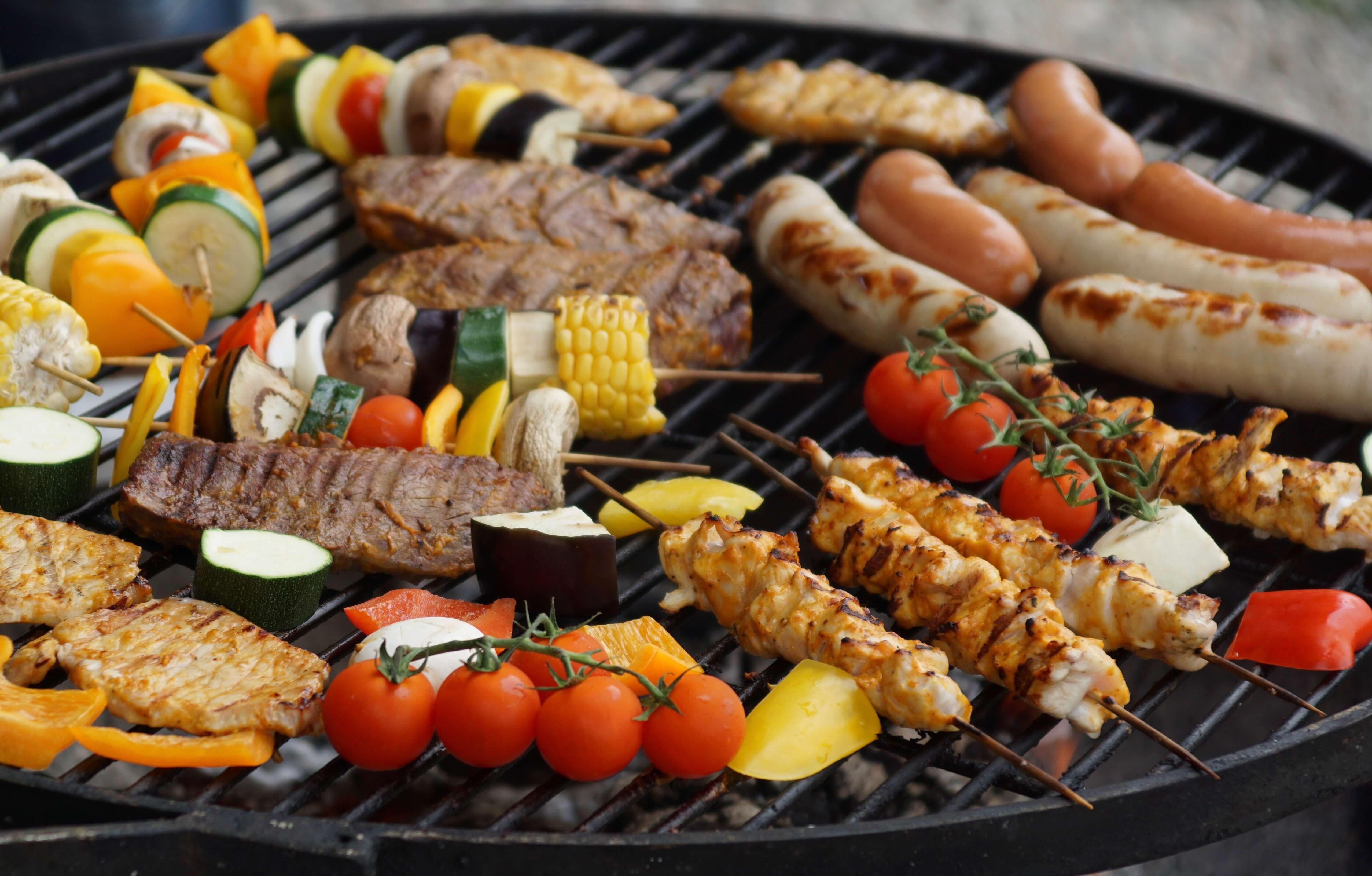 There's nothing like a great British BBQ. There are so many delicious marinades, herbs and spices to rub into dishes and meats and veggies to grill or smoke on the barbe! As the warmer weather comes in, it's time to begin the delicious task of getting through them all.
This week, we take a closer look at the herbs, spices and seasonings that can amplify the flavours in your barbeque food!
What is Barbeque Seasoning?
BBQ seasoning is a sweet, yet tangy flavour that is used all over the world. Its main ingredients include ketchup, vinegar, garlic, Worcestershire sauce and honey. 'Barbeque' itself describes various cooking methods, like grilling and wood smoking, which use live fire and smoke to cook the food, giving your food the distinctive barbeque taste.
Our Top 10 BBQ Herbs and Spices
Onion Powder: Onion lends a deep and satisfying sweetness to grilled proteins and veggies.
Garlic Powder: Adding intensity to any BBQ food, garlic is great for basting onto your food before and after grilling.
Black Pepper: The essential spice to pair with the smoky and charred flavours that come with grilling.
Smoked Paprika: Sweet and warm, with not too much spice, paprika adds sweet heat to anything you can grill, perfect for summer.
Ground Cumin: Earthy, fresh and savoury, cumin brings a richness that pairs perfectly with the smoky, charred flavours of BBQed meat.
Oregano: Oregano cuts through the richness of grilled meats, while infusing grilled vegetables with complex fresh flavour and depth.
Rosemary: Fresh and citrusy, rosemary will liven up your BBQ meats instantly. This herb also works brilliantly in oils for seasoning.
Thyme: Thyme combines bold, savoury flavour with delicate, floral nuances. This aromatic herb works well for seasoning substantial cuts of beef and whole spatchcocked poultry, don't forget to add a squeeze of lemon!
Chilli Flakes: Adding texture and fruity heat, chili flakes are a must for marinades and finishing sauces. Try basting you barbeque options with a marinade of oil, garlic and chili flakes for something delicious!
Salt Flakes: Never underestimate salt! It's used to enhance the natural flavours in whatever it touches. If you're looking for the ultimate accessible pick me up, salt flakes are what you need to season your meat and veg this BBQ season.
Most Suitable BBQ Options
You can BBQ many foods! However, in our opinion, the produce that works best with bulk seasoning is:
Meat: Chicken, pork, beef, lamb, turkey. This includes drumsticks, wings, steaks, ribs, brisket and loins.
One of the best BBQ seasonings for Chicken is – lemon and thyme or sweet chilli.
For Pork – garlic and cayenne pepper or smoked paprika.
For Beef – Cajun spice or garlic.
Fish: Shrimp, salmon, tuna, swordfish, red snapper, monkfish, halibut.
Our favourite grilled fish seasoning is salt, pepper and lemon or sweet chilli.
Dairy: Halloumi Cheese.
We recommend oregano and pepper, with a drizzle of olive oil.
Veggies: Corn on the cob, red pepper, mushroom, tomato, onion, cauliflower, courgette, asparagus and aubergine.
The best seasoning for veggies includes - oregano, rosemary, garlic powder, onion powder and salt.
What's the Difference Between BBQ Grilling and Smoking on a BBQ?
Herbs and spices do play a big part in how your BBQ food tastes. However, the way in which the food is cooked gives it a distinct flavour also. The difference between grilling and smoking are the heat levels and cooking time.
Grilling means cooking over a fire – hot and fast. Smoking means cooking over a low flame – low and slow, over a longer time period.
Grilling ensures a crispy coating, or charred surface area on the outside. When grilled, things cook more quickly, and fat is extracted. In smoking, the BBQ lid will be closed and the smoke aids in the cooking process, giving meat a distinctive flavour. Tougher cuts of meat are able to tenderise without scorching the outside.
Get in Touch
Planning on opening a summer barbeque section in your restaurant? At World of Spice, we understand the importance of authentic and traditional tasting cuisine. Our bulk seasoning and spices are known for their purity and potency, full of delicious flavour to give your food the edge. Our service is cost-effective and reliable; we go above and beyond for each of our customers to ensure that you get the produce you need for business.
From bespoke blends to a choice of packaging, complete with custom labelling, our comprehensive service can help you achieve your culinary goals. For more information about our services and what we can offer you, please contact us at orders@worldofspice.co.uk, or feel free to call our team on 01277 633303. We look forward to hearing from you.
---