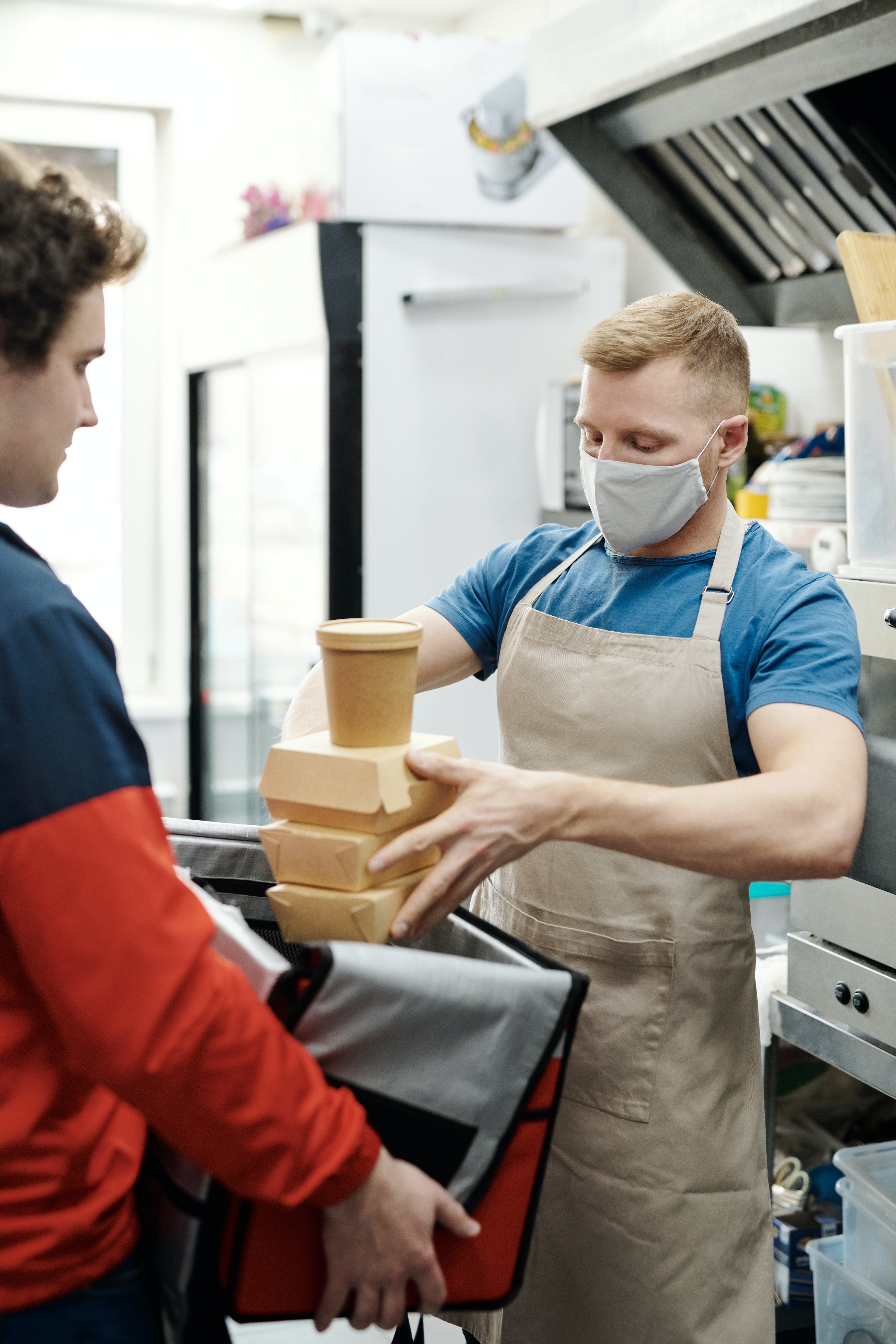 Food safety is an integral part of effectively operating a restaurant. All members of the food supply chain play a role in maintaining food safety, whether you are a supplier, a business owner, a manufacturer, or customer – we all have a part to play. Without it, there is more risk of foodborne illnesses that can affect our health, alongside business performance for the establishment owners.
With national food safety day on 7th June, our best bulk spice company is focusing this week's blog on food safety and just how important it is to your restaurant and its reputation.
What Is Food Safety?
In simplest terms, food safety refers to the practices that are observed during the handling, processing and distribution of food to ensure that contaminants that can cause foodborne illnesses are not present. It's an important aspect of any food production and handling, as it ensures that the health and safety of consumers and businesses are protected from any food-related issues. Good food safety is a collective effort from all the members of the food supply chain and all members of the food supply chain must comply with established standards and legislation to maintain food safety.
Controlling food safety requires knowledge about what could endanger its stability. Food safety is negatively affected by contaminations along your food supply chain. These contaminations can be caused by biological, chemical, physical, and radiological hazards that can affect all key junctures of your operation. Without the proper management and control of food safety, issues such as foodborne diseases and food-related injuries can occur.
Why Is It Important to Keep Food Safety Controlled?
Most food safety issues are caused by pathogenic microorganisms such as bacteria that cause food poisoning. Basic and everyday foods can easily become contaminated if preventative measures are not applied. Our best bulk spice company believes the most important reasons to keep food safety controlled are:
Protection from Illness - Depending on the nature of your products, harmful pathogens will thrive in inadequate food safety control measures. Alongside harmful bacteria in food, foodborne infections and injuries can also arise as a result of physical hazards such as shards of glass, pieces of metals, or any hard objects that have contaminated your food in production. With proper food safety measures, you can assure that the food you serve is safe and that the chance of infection is low.
Reduce Cost - Defective product recalls cost companies more and will affect your profits and can even cause business closure. The cost of food recalls is not only seen in terms of profits. If the food safety issue has reached a widespread scale, you may be liable to pay for medical expenses or lawsuits concerning damages.
Reduce Waste - Food products that have been proven to have food safety issues may be subjected to disposal. Through the use of proper food safety practices, a food business can cut waste as a result of a better food production process. Food safety management systems are also designed to detect and control food hazards even before they enter production, which can lead to more waste if processed further. 
Sustainable Food Production - Proper food safety practices include food manufacturing processes that not only protect the consumer, but also take into account the environment. Practices such as reducing synthetic fertilisers that can leach into the food products are controlled under food safety legislation. In addition, food safety practices include assurance of clean drinking water and the reduction of air, sewage, and other environmental pollutants which significantly contribute to the environment.
Requirements and Responsibility
In a restaurant, food safety is controlled by a mandatory food safety plan created in compliance with food laws and regulations. This plan is implemented by the owner and applied and practiced by the whole team, including the quality assurance supervisor, service personnel, chef, and even the visitors. Each member of the system contributes to controlling food safety.
The manager's most important food safety responsibility is training employees to properly manage food safety hazards and apply corrective actions should standards be breached. All of these components are parts of a comprehensive food safety plan. Having a detailed food safety management plan is always the best way to ensure food safety.
World of Spice: A Safe and Reliable Service
As a best bulk spice company, World of Spice, we are dedicated to delivering the highest quality wholesale dried produce direct to your restaurant door. We have strict controls when purchasing our produce and ensure consistency across the board. Once the product arrives, it is immediately assessed by our quality control department and samples are taken from the batch. These samples are then assessed for flavour, taste and appearance. They are then sent to a UK accredited laboratory to ensure they are within the specification parameters, proving suitability for food use.
World of Spice also run a documented, fully traceable quality system approved by the BRC (British Retail Consortium), using the principle of HACCP (Hazard Analysis of Critical Control Points). This means we can guarantee our customers ultimate assurance that our products are of high quality, authentic and safe for consumption.
Furthermore, we provide all necessary information to enable our seasonings, herbs and spices to be properly used, stored and disposed of, so as to avoid damage to the environment. To see our accreditations and policies, take a look on our website.
Get in Touch
If you're looking for the best bulk spice company to support your restaurant and its food safety compliance, World of Spice can help! Through above and beyond customer service and delicious flavours, we can enhance your menu. For more information about our services and what we can offer you, please contact us at orders@worldofspice.co.uk, or feel free to call our team on 01277 633303. We look forward to hearing from you.
---