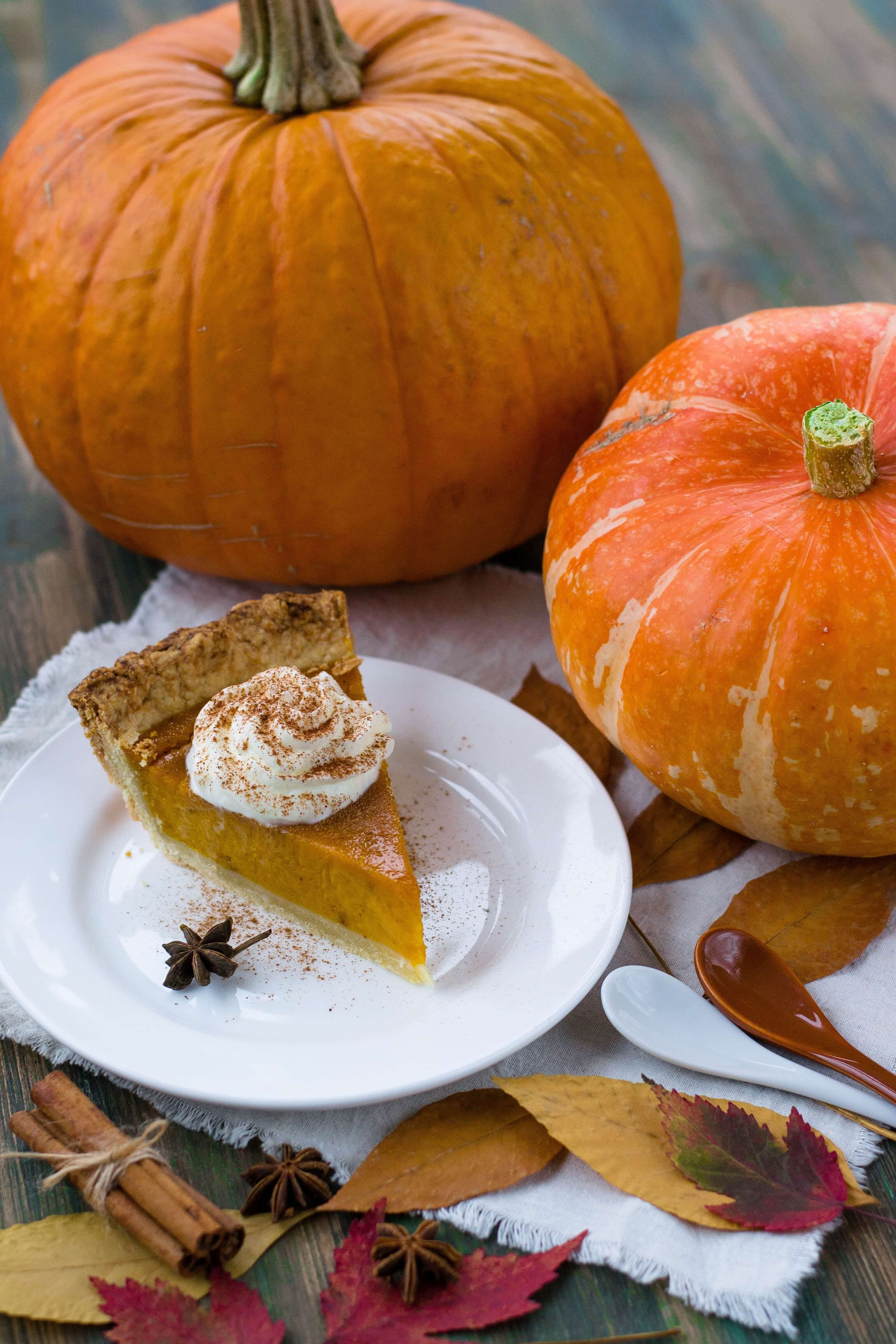 With the leaves turning all shade of gold, the evenings drawing in and a crisp chill in the air, it can only mean one thing – it's pumpkin spice season! We all look forward to the wide range of autumn bulk spices available around this time of year. Whether it's in our coffees, our cookies or our morning porridge, a little autumnal spice can make even the chilliest of mornings bright! This week, we take a closer look at the much-loved pumpkin spice.
What Is Pumpkin Spice?
Pumpkin spice is a blend of 5 spices: cinnamon, nutmeg, cloves, allspice and ginger. Contrary to what we're often told, pumpkin spice doesn't contain pumpkin at all! This spice obtained its name because it was predominantly used to flavour pumpkin recipes. It's fragrant and sweet in flavour and the most famous spice associated with autumn and the change in season. Pumpkin spice is very simple to create and can add a seasonal spices sweetness to many dishes and drinks.  
The Proof is in the Pumpkin 
Pumpkin spice really hit the headlines with launch of the Starbucks pumpkin spice latte (PSL), way back in 2003. Following this success, pumpkin spice sales exploded, with many retailers and restaurants offering the new flavour most associated with Autumn. Pumpkin spice has permeated throughout the food market, earning $500 million in sale in 2021 alone.
Although these bulk spices came to prominence in 2003, the love for pumpkin spice has been referenced throughout culinary books from around 1890. The earliest reference to pumpkin spice came in the form of speculaaskruiden, a Dutch recipe that included the above ingredients and cardamom. The popularity of these sweet flavour creations meant word spread quickly, and globally!
Pumpkin Pie and Pumpkin Spice
Pumpkin pie uses all the delicious bulk spices that are in pumpkin spice. A traditional American recipe, it's an autumnal delicacy. Did you know that most people actually use butternut squash to make the main filling? Although, you can use pumpkin too. In fact, you can buy the popular canned pureed pumpkin for an easier experience - pumpkin is notoriously hard to prepare. For a creamier, morish texture, add condensed milk to the mix and of course, plenty of pumpkin spice. This mixture on a bed of shortcrust pastry is hard to beat.
The Pumpkin Spice Latte
If you're a coffee lover, the pumpkin spice latte should be a staple on your seasonal menu from September onwards. There are a couple of ways you can make this. Add homemade pumpkin spice syrup, or simply sprinkle some of your fresh, home-made pumpkin spice into the milk as you heat it up. The volatile oils will seep out as the liquid heats up, infusing your drink with that delicious taste! Don't forget to sprinkle some spice on top too.
A Pumpkin Perfect Autumn Menu
Don't forget, pumpkin spice and other autumnal bulk spices don't just taste incredible in food. Around this time of year, seasonal cocktails and hot drinks only benefit from a dash of seasonal delicacy. A classic hot chocolate with a pinch of cinnamon and whipped cream, or star anise digestif will put the cherry on the top of a three-course dining experience, trust us!
Cooking and creating with the ingredients that are seasonally available ensures your food is always fresh and exciting. Having a reputation for good quality, homely food during the colder months is a crowd pleaser in itself! You just have to be aware of stock availability around this time of year and use it to your advantage. Bulk spices are really the key to creating that warming food associated with autumn.
Get in Touch
At World of Spice, we understand the importance of authentic and traditional tasting cuisine. Our restaurant spice suppliers are known for their purity and potency, full of delicious flavour to give your food the edge. Our service is cost-effective and reliable; we go above and beyond for each of our customers to ensure that you get the produce you need for business.
From top notch bulk spices and bespoke blends to a choice of packaging, complete with custom labelling, our comprehensive service can help you achieve your culinary goals. For more information about our services and what we can offer you, please contact us at orders@worldofspice.co.uk, or feel free to call our team on 01277 633303. We look forward to hearing from you.
---