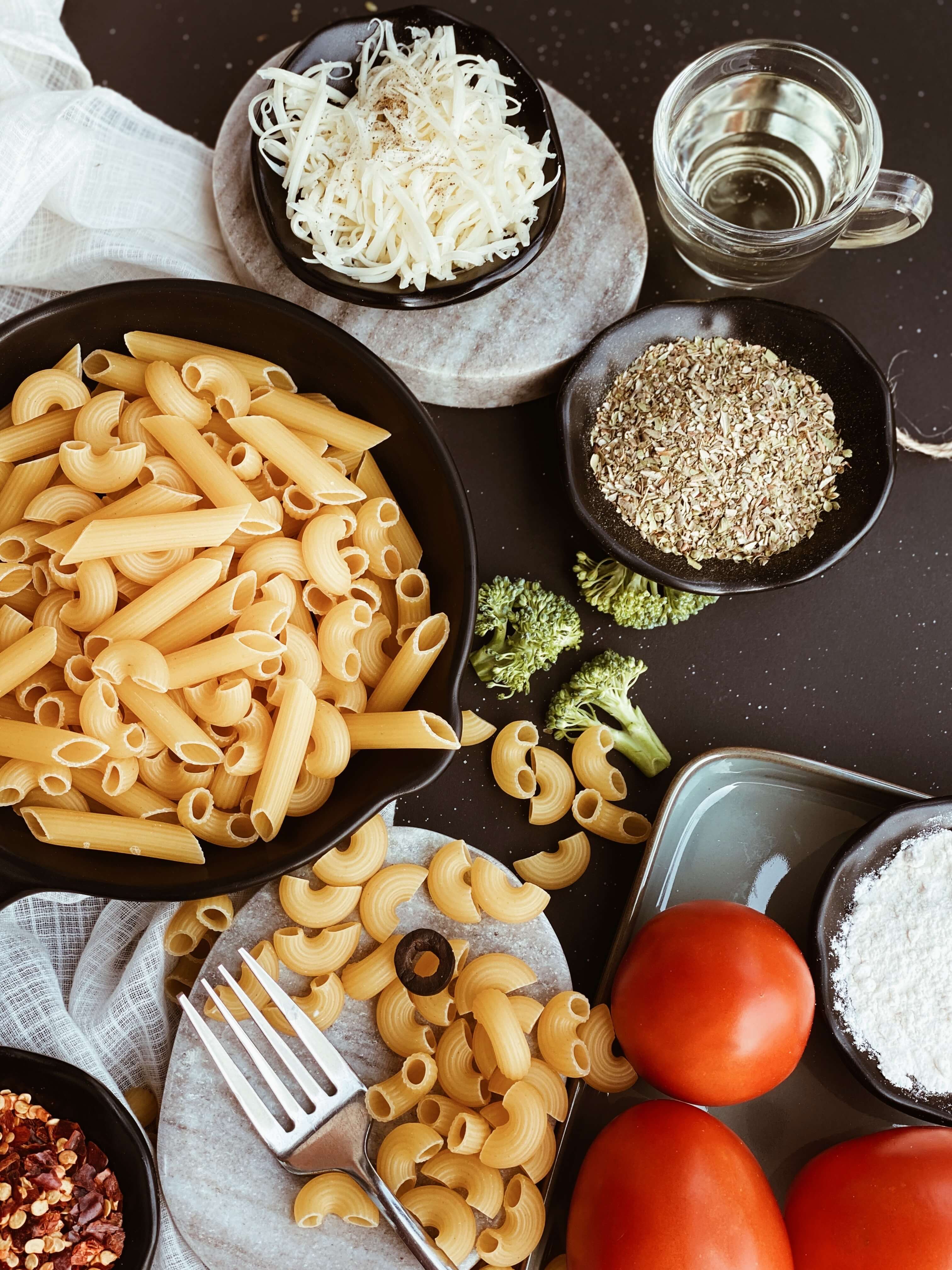 With the cost of living increasing in the UK, families are looking for cheaper, nutritious meal options that will save them money. Restaurant owners alike are looking for cost effective ingredients that still taste delicious in order to gain custom and make a return on investment. Whether a consumer or a business, being sparing with our money has never been so important.
At World of Spice, we are here to offer a helping hand with our catering knowledge spanning over 100 years. Wholesale herbs and spices are an instant solution to the issues we currently face and in this week's blog, we tell you exactly how to use them.
Simplicity Is the Way Forward
Taking things back to basics and keeping meals simple is certainly the way forward at present. Not only does it make things easier, but most importantly, it's cost effective. Essential food should never be underestimated! With the correct preparation, seasoning and cooking methods, you can easily transform 'basic' dishes into something incredible.
Basic Ingredients to Enhance
If you're looking for the best value for money, be sure to buy ingredients that you can batch cook, or make larger portions for guests with. Here are our suggestions of ingredients that are easy to enhance with wholesale herbs and spices:
Pasta – this is a great example of cheaper produce that is easy to season and an instant hit. Start by seasoning with salt and a drop of olive oil whilst it's boiling. When mixing with the sauce of your choice, add a little more salt and pepper.
For tomato-based sauces add oregano and garlic to create a rich, Italian flavour. For creamy white sauces, add a dash of nutmeg and mustard powder for a bechamel-like twist. For any pasta meal with a kick – smoked paprika and cayenne will enhance the spice and add a warming edge to tonight's dinner!
Oats – Leave them soak and enjoy overnight oats, blend to make pizza dough, or enjoy in a flapjack. Oats are universal and taste even better when mixed with a little spice. Adding ground cinnamon, nutmeg, star anise and ginger are our recommendations here.
A tiny pinch of salt whilst heating on the stove will also bring out all of the natural flavour. Around this time of year, stirring cocoa powder into your oats makes the perfect low-cost and healthy alternative to chocolate flavour cereals!
Vegetables – An seasonal selection of vegetables will always fair you well. Whether as a side dish, or blended to make a soup, veg is full of vitamins, minerals and nutrients that are essential to our well-being, especially as the cooler temperatures make an appearance.
Vegetables can be seasoned with a vast array of wholesale herbs and spices. It depends on your mix but seasonings that tend to work well are – rosemary, thyme, chilli, cayenne, paprika, cumin, coriander, basil, chive, tarragon and mixed herbs.
If you are planning on making a soup and want to give it a hearty kick, cook up a whole chicken to shred into the mix and be sure to use the bones of the chicken to make a delicious, thick chicken stock.
Salad – Similar to vegetables, salad is a great healthy lunch option and it's extremely cost effective. Salad can be seasoned with tasty dressings and oils. Using herbs and spices to make a batch of delicious salad dressing takes a few minutes!
Try infusing oils with rosemary, basil or chilli! You can do it instantly in a pan by mixing the two together and gently heating so that the volatile oils seep out. If you have more time, you can put your desired produce into a cannister of olive oil and leave to infuse in a dark, cool room for 2 weeks for a delicious and potent flavour that can be reused in many different dishes. It's a cost-effective way of introducing new flavours to your cooking and food preparation!
Eggs – From hard boiled to omelettes, eggs are highly nutritious, a cost effective and can be easily seasoned to taste even more delicious! Salt and pepper work wonders when it comes to eggs, but for a more exotic flavour we suggest having oregano, basil and paprika to hand! If your serving your eggs hot, the volatile oils in the herbs and spices added will continue to infuse within your dish!
Cooking with Fats
Cooking with fats is a great way to add instant flavour and enhance your meals, without breaking the bank. Cooking fats also bring out the best in wholesale herbs and spices. When dried produce is heated, strong volatile oils seep out of the herb or spice, creating delicious, fresh flavour. Although garnishes add the perfect finishing touch and a little extra flavour, cooking with dried produce is what will give your dishes their desired, all-encompassing flavour.
If you're looking to jazz up your basic ingredients, try cooking with butter, natural (coconut, avocado, olive and sunflower) and flavoured oils – these can be home-made for ultimate value for money, or shop bought. Remember, you can always add condiments such as Worcestershire sauce, sweet chilli and pesto to stir into the mix. Additionally, use home-made dips like hummus, salsa and sour cream as delicious accompaniments for various cuisines.
Wholesale Herbs and Spices: A Cost-Effective Investment
With inflation and expenses on everyone's mind, investing in dried wholesale herbs and spices is a steadfast way to keep your cooking costs low and your dishes full of flavour. If herbs and spices are used regularly in day-to-day cooking, it's always more cost-effective to buy your product in bulk from one provider.
The guaranteed, full flavour of World of Spice's dried produce means you'll use less stock overall, because you won't need to use as much to season your dishes. To buy your produce online from wholesale actually means you will save money long term. Buying the produce you use the most of means you'll end up with exactly what you need, which prevents any wasteful costs.
Did you know that to buy dried herbs online is often cheaper than buying fresh elsewhere? Of course, there may be occasions where you need fresh herbs for specific seasoning or garnishing in an authentic dish, but with a longer shelf life and better flavour, dried is the way forward for ultimate cost effectiveness.
Get in Touch
If you'd like to buy dried herbs online and see the difference they can make to your meals this autumn and winter, World of Spice, spice company are here to help! Our produce is known internationally for its delicious and strong flavour. We always deliver the highest quality products, to help home-cooks and restaurants create authentic cuisine. If you're looking to bulk buy herbs and spices online, we can arrange fast and convenient delivery to meet your requirements.
From bespoke blends to a choice of packaging, complete with custom labelling, our comprehensive service can help you achieve your culinary goals. For more information about our services and what we can offer you, please email us at orders@worldofspice.co.uk, or feel free to call our team on 01277 633303. We look forward to hearing from you.
---