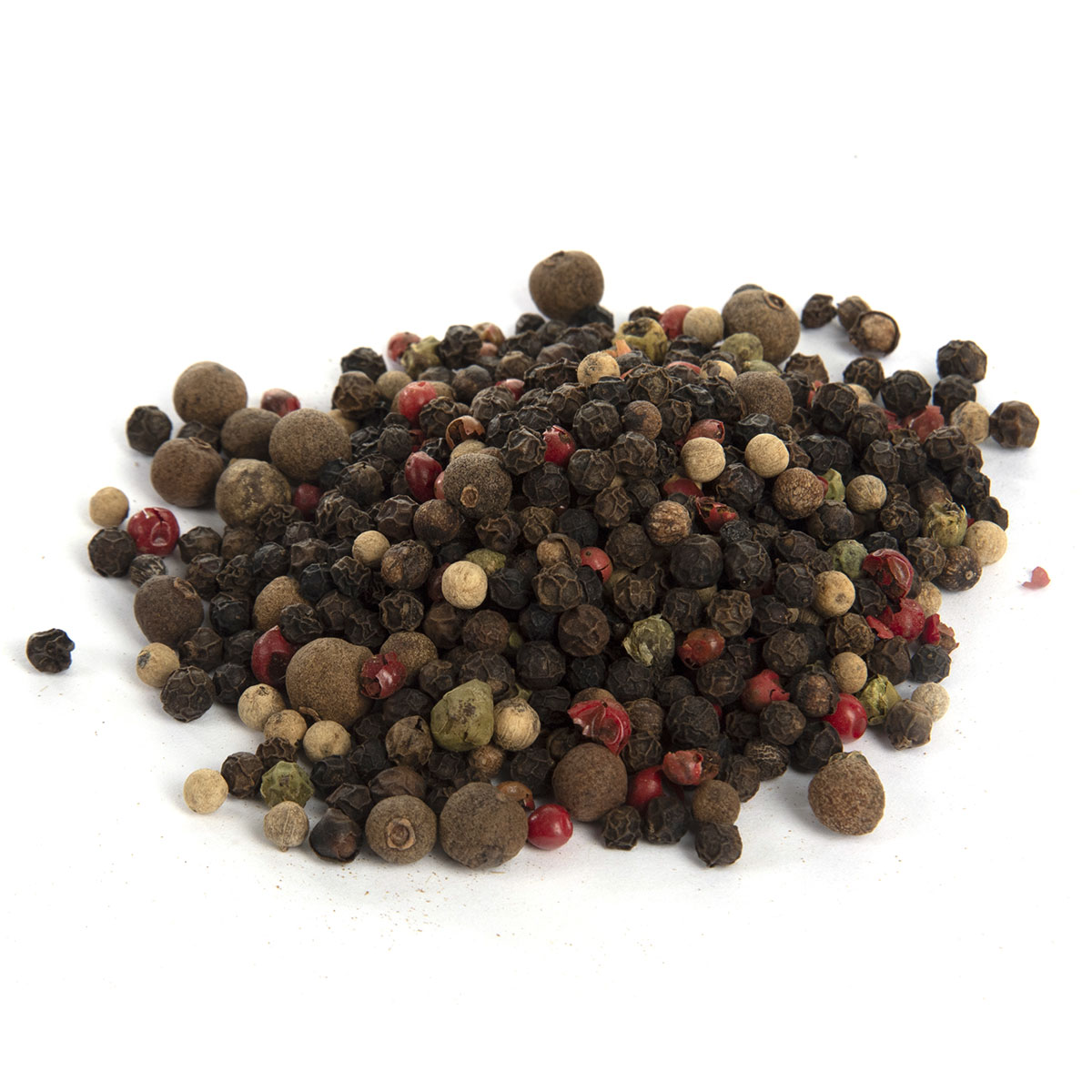 We hope everyone has had a wonderful Christmas! Are you left with a fridge half full of turkey, roasties and cheese? You don't fancy them as they are, but don't want to waste what you've got? Maybe you want to save yourself a food shop before getting the New Year party haul in! Well, here at World of Spice, we have a few recipes up our sleeves that will make use of your Christmas leftovers and give you that all important room in your fridge. All you need are your leftovers and a few staple herbs and spices!
Refried Roasties
An easy and delicious way to use up any leftover roast potatoes – perfect as a side dish for a mid-week dinner. All you need is pickled onion, thyme and cayenne. Add a handful of pickled onions to a frying pan with some oil and warm them. Add a dash of thyme and cayenne, then tip the roasties into the pan with a bit more oil. Slightly squash each one and stir. Leave for 3-4 mins to fry and get extra crisp on one side, then give them a good toss and fry on the other side.
Christmas Bubble and Squeak
Christmas bubble and squeak is quick and easy; literally fry it all up in a pan! You can use up your Christmas ham, (or grab some pancetta if you've had turkey this year), chestnuts, cabbage, roast potatoes, sprouts, crème fraiche, parsley and a little chilli. Lightly fry the pork with a bit of butter, throw your precooked veg, herbs and spices in and stir it through for a few minutes until browned. Pat down the mix then cook until the potatoes start to brown on the bottom, then turn over in batches.
Turkey and Ham Pie
A family favourite! Herbs and spices can really jazz this dish up, giving your Christmas turkey a second wind! We recommend adding thyme, tarragon and sage to the mix. Start by making the sauce. Heat some butter in a saucepan, add some leeks and thyme and cook for 10 minutes. Stir in 75g of plain flour and cook to a paste, then splash in a little vinegar and bubble for a moment. Pour in 200ml of chicken stock and bring to the boil, then add 250ml double cream and simmer until you have a thick sauce. Stir through 3 tablespoons of wholegrain mustard, tarragon and chopped precooked turkey, turn off the heat and leave to cool.
Roll out your pastry and cut into two pieces – one to line the tin, the other to go on top. Be sure to leave an overhang on the bottom layer. Layer your sliced ham or turkey on the bottom, then spoon and spread over a thin layer of sauce and repeat the layers until you get to the top of the tin, finishing with a final layer of meat, then press down gently. Pop your pastry lid on and brush over with an egg yolk. Press the edges to seal and bake at 220C for 45 minutes!
Christmas Toasties
You can make any concoction you like here. Use whatever you fancy – from simple turkey and herbs and spices stuffing, to brie and cranberry. As long as you have bread, butter and a filling of your choice, you're good to go! Simply pop your toastie in a large pan with melted butter, press down with a flat spatula for a couple of minutes, flip and do the same on the other side! Our top tip is the cheesier the better!
Festive Stuffed Chicken
Ideal for last minute get togethers between Christmas and New Year, festive stuffed chicken tastes best when made with Boursin cheese, stuffing and cranberry sauce. You can also experiment with other fillings too. Remember to pair with a side of refried roasties! Simply preheat your oven to 180C, prep the potatoes whilst you wait. Then, cut the chicken breasts in half horizontally, spread 1 tbsp Boursin cheese and ½ tbsp cranberry inside each chicken breast. Close the breasts, then wrap each in a slice of Parma ham. Line a baking tray with foil and put the chicken breasts on top. Cook for the 30 minutes and cook the potatoes for 10 minutes using the recipe above. Serve with rocket, topped with oregano and basil.
Cheeseboard Mac and Cheese
If you're looking for a way to use up your cheeseboard, this is it! It's easy, it's delicious and herbs and spices make it even more mouth-watering! Gather your cheeses and decide what you'd like to put into the mix – we suggest a good cheddar as a base and then add whatever you fancy to the weight of 300g. Add 400g of pasta to a pot and boil until cooked, then drain.
Next, melt a tablespoon of butter in a saucepan, add a clove of crushed garlic and cook for a minute until softened. Then add a teaspoon of mustard, cayenne pepper and parsley, cook for 1 minute more. Add 3 tablespoons of flour and stir to make a paste, until the mix starts to bubble a little. Take off the heat and gradually pour in 550ml of milk, whisking with every addition so the sauce doesn't go lumpy. Return to the heat and cook for 5 mins until thickened, then add all the cheeses, stir until melted, and fold in the pasta.
You can also add some additional cheese to bake on top. Crush up some ready salted crisps from the Boxing day buffet and mix with a little grated cheese, sprinkle on the top and bake at 160C for 25 minutes. Allow to cool for 10 mins or so then serve!
Get in Touch
We hope we've given you some festive inspiration for leftover dishes this week! At World of Spice, we can help you achieve amazing flavour and traditional cuisine through our seasoning, herbs and spices. From bespoke blends to a choice of packaging, complete with custom labelling, our comprehensive service can help you achieve your culinary goals. For more information about our bespoke services for trade and retail, please contact us at orders@worldofspice.co.uk, or feel free to call our team on 01277 633303. We look forward to hearing from you.
---