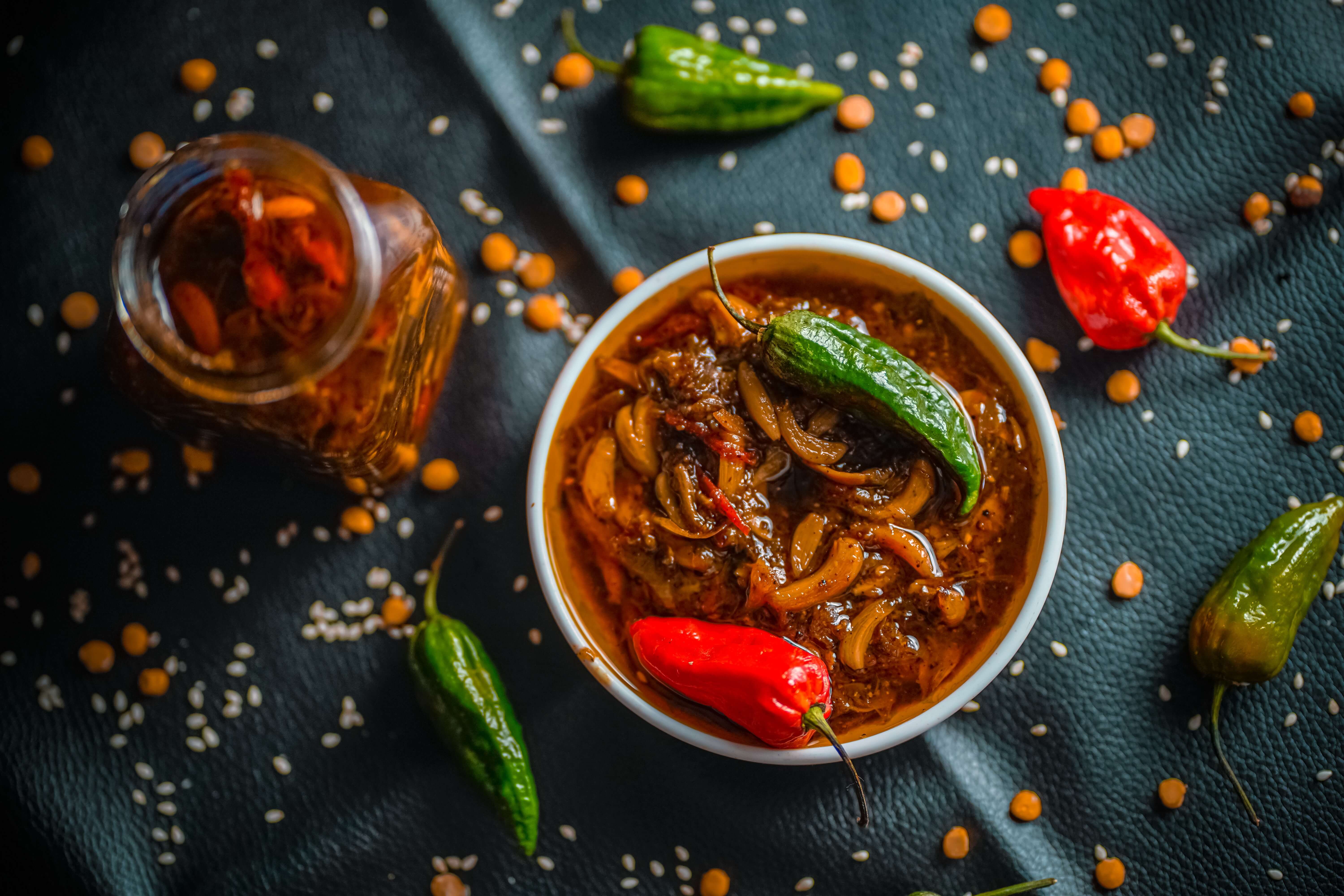 Spices for summer will ensure your menu is fragrant, fresh and certainly turning up the heat with the change in temperature for your guests over summer. In this week's blog, we thought we'd detail some of the hottest spices that are readily available that you can utilise in cooking for hot food lovers!
5 Spicy Summer Essentials 
Need to bring the heat for your guests over the summer season? Here's our essential list of hot world spices that will help bring the fire to your cooking over the next few weeks.To give you an idea of just how hot they are, we've listed their Scoville Scale rating next to them too:
Habanero Pepper
100,000–350,000 SHU - The habanero is a hot variety of chilli that delivers a real kick. It's not for someone who is just testing the waters! A top tip for chefs is that unripe habaneros are green, and they colour as they mature, which is when their flavour peaks.
Cayenne Pepper
30,000 – 50,000 SHU - like paprika, cayenne pepper can be added to many rubs and seasonings to give them a kick that is tasty and lingers in your mouth. It's a moderately hot chilli pepper that more fiery than paprika.
Chipotle Pepper
5,000–10,000 SHU - Chipotle pepper tastes just wonderful in a dipping sauce, or a marinade! It works especially well with in burgers or when spread liberally over BBQ chicken!
Jalapeño Pepper
2,500–5,000 SHU - hot, but nothing that will burn your inside, the jalapeno pepper is great as an accompaniment in Mexican food. It'll spruce up any taco, burrito or fajita in an instant!
Paprika
200-500 SHU - a great way to season any of your meats this barbeque season. It's not to hot and has a delicious smoky flavour within it.
Now, these aren't the hottest spices you can find; however, these spices for summer range from a spicy kick to some real mouth burners! Remember to add a little, taste and then add more if needed. You can't take away once you've doused your supper with a little too many Scoville units!
Ways to Use Spices in Cooking This Summer
There are so many different ways you can cook with hot herbs and spices this summer! You can flavour absolutely anything with a little extra – chilli can even be used in chocolate, for example! Here is a little inspiration when it comes to you options for use:
Dry rubs for meat
BBQ seasoning
Veggie seasoning
Spicing up any pre-made rub
Condiments, like hot sauce and chutneys
Oils
Fresh garnish (just a little!)
In drinks
In sorbet
The Hottest of the Hot
Looking for something to knock your socks off? Try the Carolina Reaper Pepper (2.2 million SHU). It's top of the Scoville scale, hailing from South Carolina, this chilli is cultivated purely for its heat, and over 200 times hotter than a standard jalapeno!
Just below that is the Ghost Pepper: (1 million SHU). Ghost pepper is an Indian pepper that is less than half the heat of the Carolina Reaper, but don't let this fool you! It's still exceptionally hot! Using Ghost Pepper to infuse oils and sauces is a great idea to ensure you food gets a sprinkling of heat, without causing too much pain!
Get in Touch
At World of Spice, our produce is known internationally for its potent and delicious flavour. We always deliver the highest quality products, to aid authentic international cuisine. If you're looking at spices for summer, we can arrange fast and convenient delivery to meet your business or consumer needs for the season and onwards.
From bespoke blends to a choice of packaging, complete with custom labelling, our comprehensive service can help you achieve your culinary goals. For more information about our services and what we can offer you, please contact us at orders@worldofspice.co.uk, or feel free to call our team on 01277 633303. We look forward to hearing from you.
---