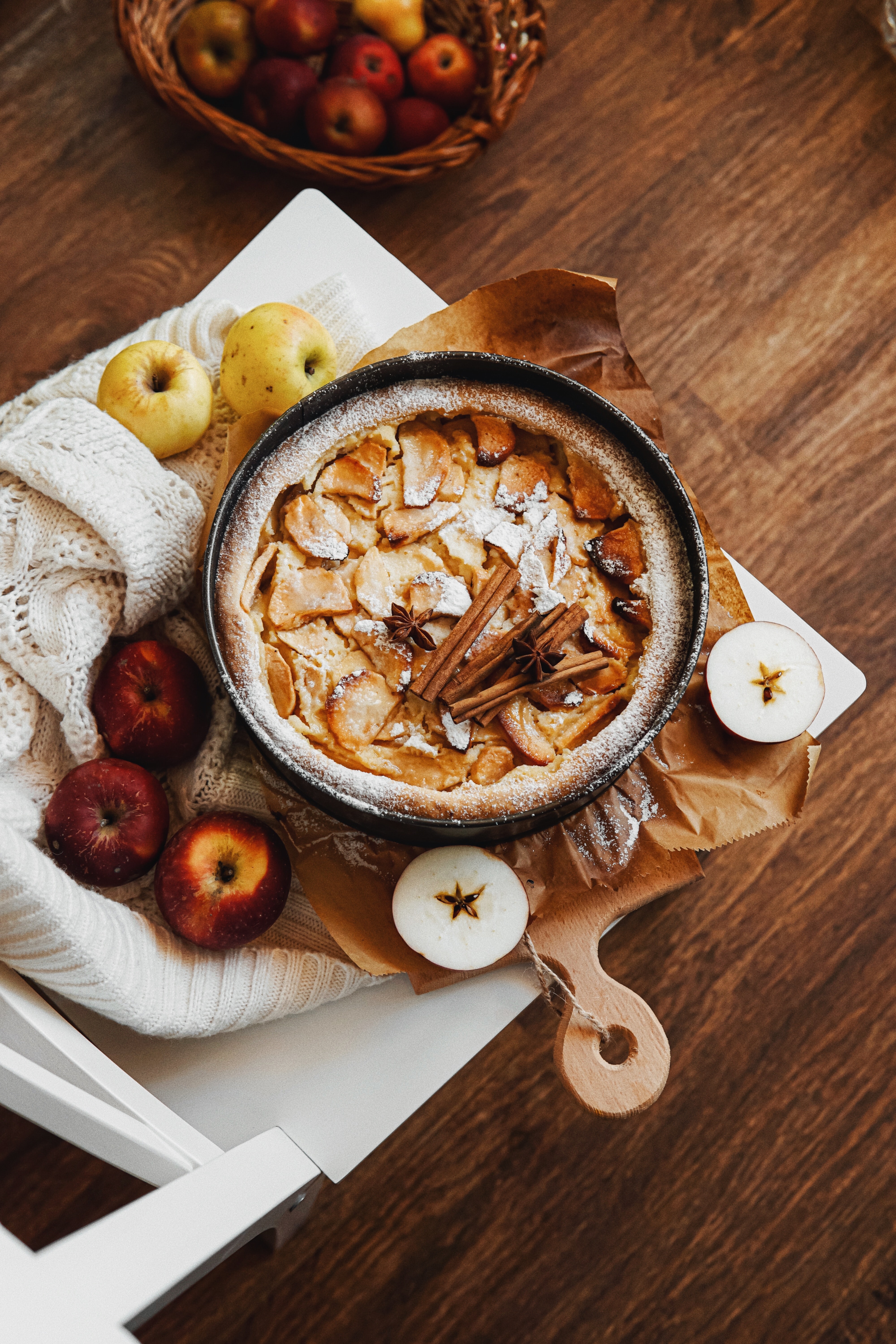 Autumn is now well and truly upon us! As the leaves begin to change, so might your menu. With each season comes a different selection of fresh and dried produce. Buying your spices and herbs online is a steadfast way to ensure that your autumnal dishes never lack flavour. With reputable online retailers, you will also have the option to buy spices in bulk. This guarantees that you have the seasoning you need ahead of time as the temperature begins to drop!
Of course, we associate seasonal produce with time of year, but it's the herbs and spices that gives food that distinctive autumnal taste. In this week's blog, we detail the ten essential herbs and spices that you need in your pantry this October!
Autumnal Cuisine
Cooking and creating with the ingredients that are seasonally available ensures your food is always fresh and exciting. Having a reputation for good quality, homely food during the colder months is a crowd pleaser in itself! You just have to be aware of stock availability around this time of year and use it to your advantage. Herbs and spices are really the key to creating that warming food associated with autumn.
To begin, it's worth investing in the likes of cinnamon, nutmeg and cloves around this time of year, to keep your restaurant (or personal kitchen) up to date with the change in season. Customers will love to see it and it will ensure your menu is on trend and a cut above the rest.
Bulk Produce
Buying your spices and herbs online and in bulk will ensure that you always have the produce you need to create seasonal flavours your customers will love. Bulk dried produce is a lot more potent than fresh herbs and spices. You won't have to use as much, and your food is guaranteed to be full of flavour. Of course, this also means that looking to buy spices in bulk is a lot more cost effective than buying as you go. Your produce will be delivered on time and you will know the exact supply you have in stock – which is a necessity to any successful menu or planned dishes.
At World of Spice, our premium quality spices and herbs online are known for their exceptional quality. Whatever you require, we ensure that we always have the availability and choice to meet your business demands this autumn.
10 Essential Herbs and Spices 
If you're looking to create the perfect autumnal cuisine at your restaurant, there are some fundamental seasonings that you will need. Just like butter goes with bread, fragrant spice pairs with autumn. From starters to dessert, you can use these across your whole menu. Here are our favourite suggestions:
Cardamom – Green cardamom is the best choice for desserts and baked goods throughout autumn. With its strong, sweet flavour and an undertone of fresh lemon and mint, it can also liven up hot drinks, and even stews!
Cinnamon (ground and sticks!) – Versatile and sweet, it's one of the spices most associated with this time of year. Always have a pot of this in the spice cupboard because it's an essential.
Cloves – The warming, sweet, yet slightly bitter taste compliments many autumn and winter delicacies. Slightly sharper than cinnamon, a little goes a long way!
Rosemary - Whether you're adding fragrance and flavour to roast meat, or adding a few springs to roasted vegetables, rosemary is one of the staple cold weather herbs online that will instantly freshen and enhance your dishes.
Cumin – Warm, earthy and slightly peppery, cumin is a one of those spices for catering that can transform a dish with just a sprinkle. Its aromatic qualities can boost the depth of a flavour.
Ginger – Fresh, with a subtle heat, ginger is a firm favourite around this time of year. You can add to a wide array of sweet and savoury dishes. This one can either add spiciness or an element of fresh fruitiness to your cooking, depending on the dish you're creating.
Nutmeg – A warm, aromatic spice with hints of clove. From savoury stews, to sweetening an apple crumble, nutmeg creates the perfect autumnal flavour with ease.
Star Anise – A little star anise in your apple cider will absolutely transform it – trust us. The warm aniseed flavour will add a distinct freshness, whilst warming your cockles. Add this to desserts, or Asian-influenced cuisine.
Allspice – Earthy and spicy, allspice is made from a dried, unripe berry, pimento dioica. Although a sweeter spice, it carries a spicy, wood-like undertone. Allspice has a strong aroma and tastes like a mix of cloves, nutmeg and cinnamon. Perfect for autumn!
Pumpkin Spice – One of the most popular spices most associated with autumn is pumpkin spice. It's actually made from simply blending together some of the best loved bulk spices and uses cinnamon, nutmeg, cloves ginger and sometimes, allspice. It's so simple to create and adds that seasonal spiced sweetness we all know and love.
Accompanying Your Autumn Menu
Don't forget, herbs and spices don't just taste incredible in food. Around this time of year, seasonal cocktails and hot drinks only benefit from dried spice! Why not serve a hot cinnamon, lemon and whiskey digestif after dinner? Or perhaps a classic hot chocolate with a pinch of cinnamon and whipped cream, to put the cherry on the top of a three-course dining experience? Both options are the perfect after dinner treat!
Get in Touch
 At World of Spice, we understand the importance of traditional tasting, seasonal cuisine. Bulk spices and herbs online are the key to that autumnal authenticity. Our service is cost-effective and fully reliable; we go above and beyond for each of our customers to ensure that you get the produce you need for business.
From bespoke blends to a choice of packaging, complete with custom private labelling, our comprehensive service can help you achieve your culinary goals. For more information about our services for trade and retail and what we can offer you, please contact us at orders@worldofspice.co.uk, or feel free to call our team on 01277 633303. We look forward to hearing from you.
---